Easy and totally delicious.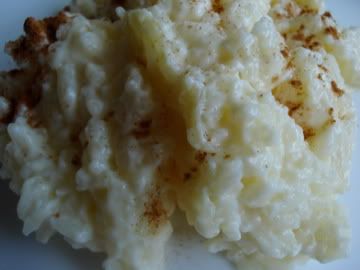 1 cup rice (I used medium grain)
1/2 cup caster sugar
5 cups milk
5-10cm long piece of orange rind
2 teaspoons vanilla extract or imitation vanilla
2 teaspoons of cinnamon
Combine all ingredients in your slow cooker and cook on high for 4 hours, stirring several times along the way. Remove rind before serving.
Serve with cream, icecream, stewed fruit, sprinkled with cinnamon or whatever else takes your fancy.
Warm, easy, delicious winter goodness.